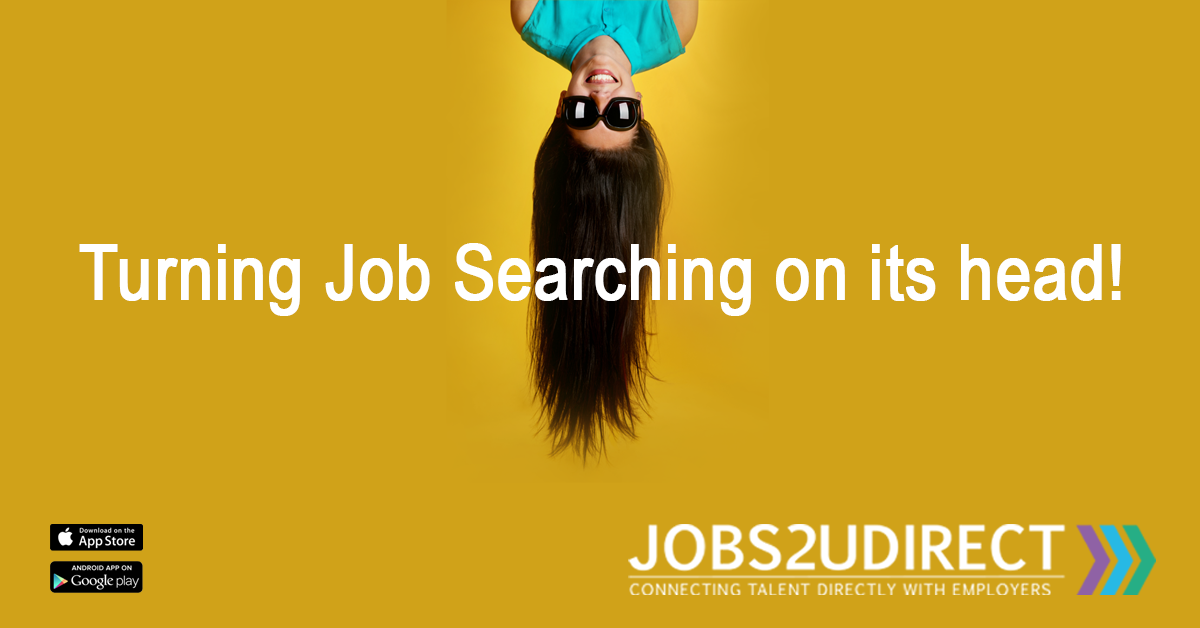 Turning Job Searching on its head
I am delighted to bring Jobs 2U Direct to the recruitment market.  It has been a comprehensive 2-year project and I am delighted with the outcome.
Jobs 2U Direct is a video-based app and platform that enables temporary staff, interim professionals and graduates to promote their hard and soft skills directly to relevant employers.  Candidates no longer need to register with recruitment agencies and wait for them to call them or scroll through adverts looking for suitable opportunities and hope to get a reply to their applications.  Instead, candidates can now receive job invitations directly from employers by uploading their CV and answering 3 generic video interview questions to promote their personality.
Jobs 2U Direct integrates with Direct Hiring Solutions, the employer platform that enables hiring managers to search for profiles that match their requirements and invite suitable candidates to review their opportunity, which can also include videos on their company and vacancy.  If the candidate is interested in the opportunity, they simply accept the invite making their contact details available to the employer.
The platform enables candidates to:
Promote their skills and personality via video and not need to rely on a faceless CV or application form
Produce their profile from wherever, whenever and as many times as they like
Produce one profile and open the door to endless opportunities
Save money and time by not attending interviews for unsuitable roles
Really understand the opportunities by viewing videos of the company and vacancy
Only hear about opportunities that match their specific requirements
Be approached about opportunities they might not have even considered
Communicate directly with the employer to improve communication
Gain valuable experience of video interviewing
Upload their CV to quickly create their profile in under 10 minutes
Enjoy access to a suite of videos to support them effectively promote themselves
To find out how Jobs 2U Direct can support you in finding the right opportunity visit www.jobs2udirect.com or download the app, search for Jobs 2U Direct.   If you are an employer and would like to find out how we can support you with sourcing your talent directly visit www.directhiringsolutions.com.  
I would also welcome receiving any thoughts you may have on the solution we are offering candidates and employers and can be contacted at david@directhiringsolutions.com.